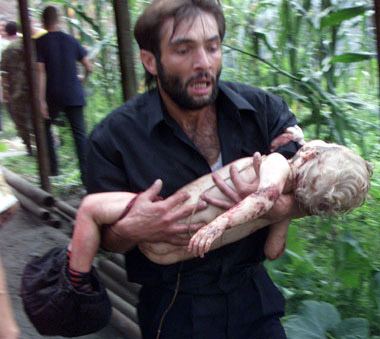 The winter holidays are a difficult time for the many families that lost relatives in the hostage drama that struck the small North Ossetian town of Beslan in September 2004.


For the Voice of Beslan, a victims' group led by women who lost children in the siege, this year's holidays brought further distress: a court summons from neighboring Ingushetia, where local prosecutors had filed charges accusing the organization of "extremist" activities.

.............Voice of Beslan says its campaign to bring senior officials to trial for botching the Beslan rescue operation has angered many. The group's trial -- currently due to begin on January 15 -- is not the first time Voice of Beslan has encountered trouble with the authorities.
rferl.org